"Our high elevation tea farm is situated over the ruins
of an ancient mountaintop fort, and protected by mist
and clouds throughout the day for sweet and complex tea.
My grandfather planted the first tea bushes here in Longjuan just a few generations ago
with the firm belief that our microclimate can stand up to the most famous Tieguanyin
growing regions in China like Daping Village.
Because our growing region is new, we aren't bound by tradition.
We finish our teas the way we think they want to be finished, whether that means as an oolong,
a black tea, or even pressed into cakes – every harvest speaks to us, and we listen.
We invite you to try the teas that have changed our whole region for the better,
and see for yourself our passion for innovation and craft."
Our Home: Changtacun, Longjuan, Fujian
●

high elevation


for cool mountain mist
●

rocky soil for texture




and complexity
●

unique high plateau




for even exposure and consistency
●

established 3rd generation




tea bushes
●

tea planted near




the ruins of an ancient fort
●

organic practices




to protect our environment
Several generations ago, most villagers in Changtacun were not tea farmers.
At their home in Changtacun, the Liu Family and their neighbors still grow most of their own food and work in a small, self-contained community.
The growing demand for tea has brought new life to the region and to Changtacun in particular. Mr. Liu remembers how everyone used to farm cabbage and staple crops, mainly for self-subsistence. The introduction of tea has raised up the entire area and brought a new means for a better life.
Through tea, the Liu Family was able to help their daughter go to Qingdao University to study, where she has opened a shop to share her family's tea in Northern China.
The rest of the family lives in the family home on their mountain plot in Changtacun and farms their own vegetables alongside tea. Mr Liu runs the family's fields and workshop, along with his son and youngest daughter.
He hopes that through hard work and dedication he can build his family's tea into something that his grandchildren want to carry on.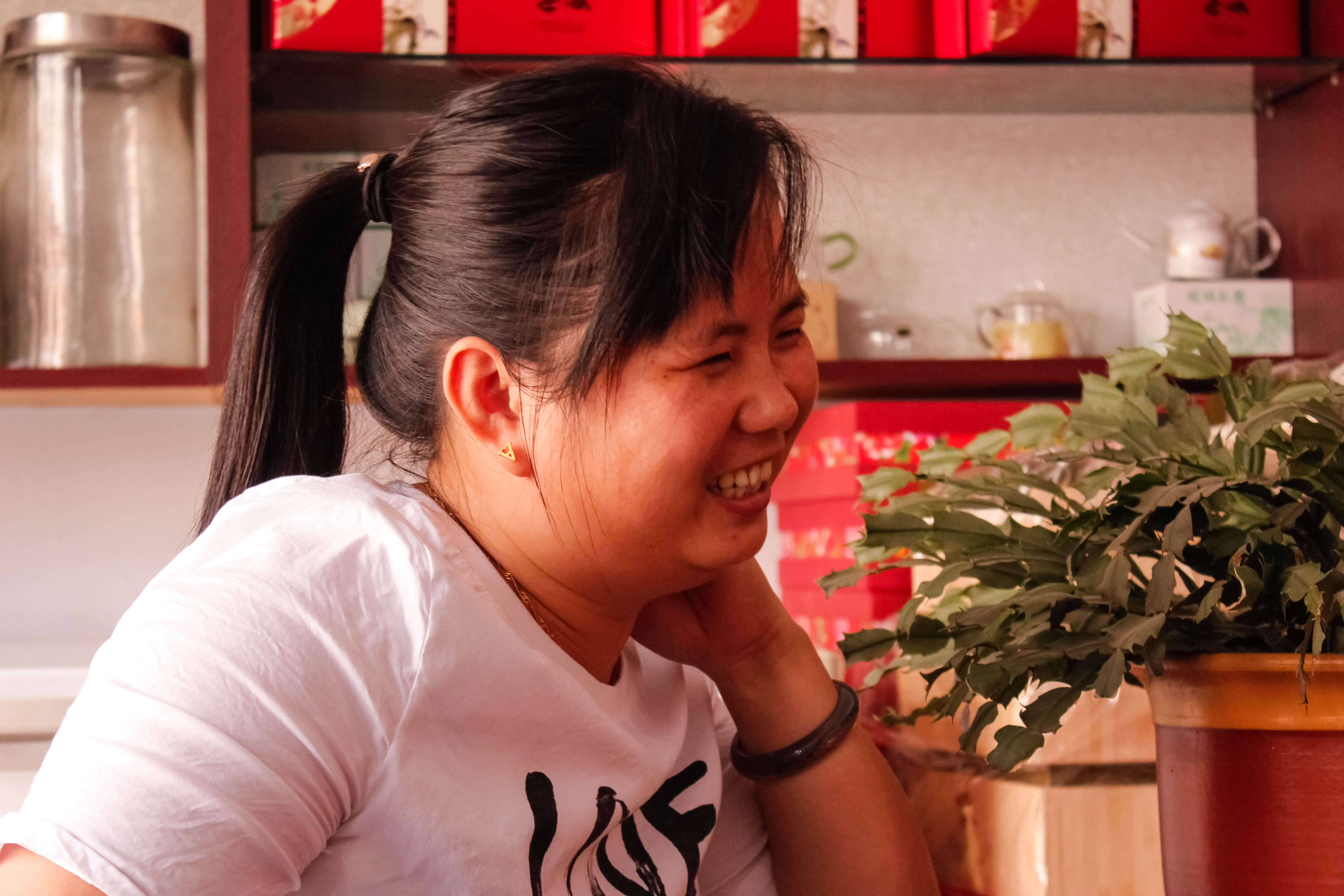 We are dedicated to crafting teas
that reveal the purest expression
of our beautiful climate and
growing environment.
Our grandparents worked hard to establish our fields, and we honor their work by considering each picking, the weather, the time of day, and letting the tea become what it wants to be.
Just because Tieguanyin is traditionally made into rolled oolong doesn't mean that is always best. We have pioneered techniques for finishing Tieguanyin like Jin Jun Mei, Big Red Robe, or Gongfu Black.
We use canola as a natural insect repellent, and then cut and spread native grasses around the tea plants as a fertilizer and to block weeds from sprouting up. This helps us fulfill our commitment to clean and sustainable farming to pass on to the next generations.
We hope our work becomes a spark to inspire the whole region to new practices in farming and finishing craft.

Your support means the world to us.
We are working to build a better future for our region and for tea. We hope that you can taste what makes Longjuan special in every sip.


THANK YOU!
Copyright © 2013-present Magento, Inc. All rights reserved.