Loose Leaf Green Tea:
shop teas picked by small family farmers at the peak of freshness and rush-shipped seasonally
If you are looking for the best loose leaf green tea, freshness matters. Look for clearly disclosed picking dates and shop with businesses that support small family farming using organic growing techniques.
This green tea sampler is an introduction to hand-picked, organic cultivation tea from small family farms, including 4 unique fresh seasonal picks.
This guide to mocktails features a loose leaf green tea recipe for a "Green Tea Cooler" - just combine a shot of Laoshan Green tea with honey, then muddle with fresh mint and pour over ice - garnish with sprigs of mint!
Wondering how many mg per cup of caffeine your green tea has? The truth is, caffeine content varies dramatically between harvests, and most advertised mg per cup breakdowns are just rough estimates without the lab work to back them up.

Are your teas fair trade and organic?
---
Freshness matters! Shipping timelines
Our looseleaf green tea is rush-shipped immediately after harvest, and all products are seasonal. We ship your order from the USA within 2 business days (often same day!), and every order comes with a free sample.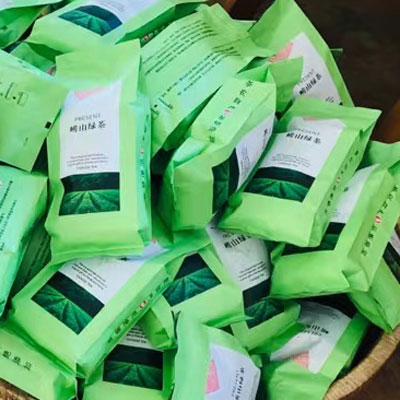 Looking for loose leaf green tea bulk sizes?
---
Copyright © 2013-present Magento, Inc. All rights reserved.